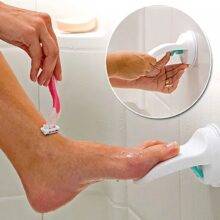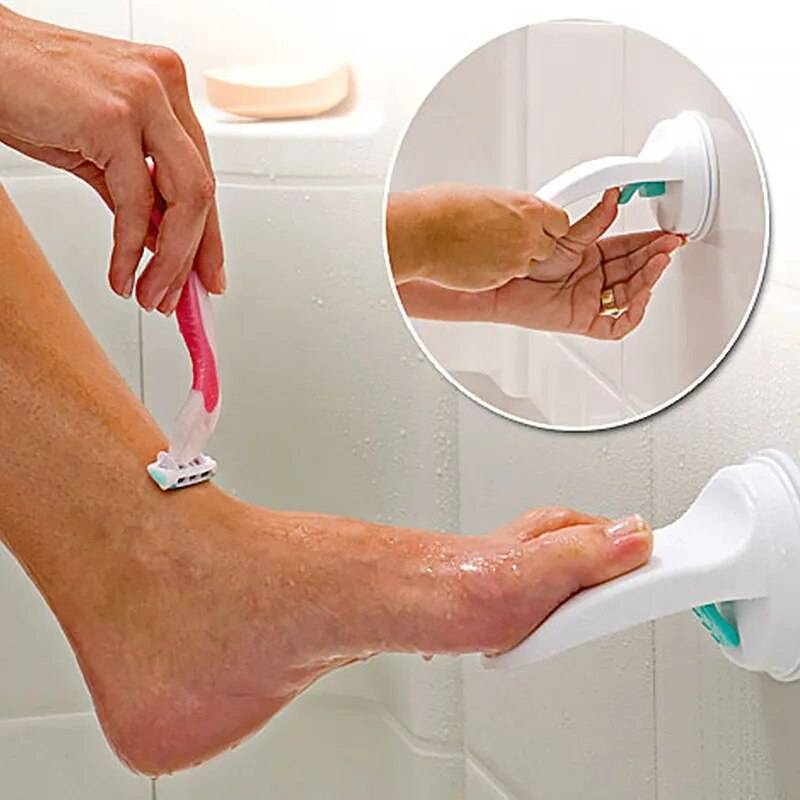 Are you tired of the bathroom ballet, juggling razors and trying to maintain your balance during showers? We've got the perfect remedy for those wobbly moments – our Corner Shower Foot Rest! This nifty addition to your bathroom will not only simplify your daily routine but also add a touch of elegance to your space.
Why You'll Adore this amazing "Corner Shower Foot Rest":
The Perfect Grooming Buddy: No more awkward contortions or balancing acts! Our shower foot rest is your trusty companion for hassle-free grooming. Say goodbye to the balancing act and say hello to precision and ease when shaving or applying your favorite shower products.
Luxuriate in Comfort: Ever dreamt of having a spa-like experience at home? Our foot rest makes it possible. Picture yourself basking in the warm cascade of water while resting your foot on this cozy ledge. It's relaxation redefined!
Elegant and Durable: Crafted with both style and strength in mind, our Corner Shower Foot Rest features a clean white finish that effortlessly blends with your bathroom decor. The premium materials ensure it stands the test of time, making it a smart, long-lasting addition to your space.
Safety in Every Step: Slippery showers are no match for our foot rest. With a design that prioritizes stability, you can groom with confidence. Enjoy the peace of mind that comes with a secure, stable footrest.
Effortless Installation: Worried about complicated setups? No need! Our foot rest is easy to install, leaving your bathroom walls unscathed. Just follow the simple instructions, and it'll be securely in place before you know it.
Space-Savvy Solution: Designed to snugly fit in the corner of your shower, this foot rest maximizes your space and minimizes clutter. Enjoy a more spacious, organized bathroom without sacrificing your comfort.
With our Corner Shower Foot Rest, you're not just investing in a bathroom accessory; you're investing in daily relaxation and a spa-worthy grooming experience.
Say goodbye to the awkward bathroom acrobatics and hello to a world where every shower is a rejuvenating escape. Pamper yourself like                                                              never before with the Corner    Shower Foot Rest. Treat your feet and elevate your entire bathroom experience, one relaxing shower at a                                                                time.
Don't wait – make your bathroom a sanctuary of comfort and style. Get your Corner Shower Foot Rest in classic white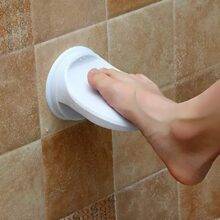 today and step into a world of pure relaxation and convenience. It's time to shower smarter, not harder!
You can Contact Us:
By Fulling out this form https://theshimmeringyou.com/contact-us/ then click submit.
Return / Refund
We have a 30 day refund / return policy, you can get more info here https://theshimmeringyou.com/refund-policy/
Estimated Shipping Time
Free worldwide shipping available estimated delivery to you will be between 7-15 Days.