"It's so easy to get lost in the ever-changing artistic formations of the Deep Sea Sand Art."

The Deep Sea Sand Art is a majestic beauty, an all-time classic, perfect eye-catching shape regally sitting on its own throne. Lead-free high transparency glass as clear crystal as the water drop allows you to fully enjoy the beauty of quicksand.

Acrylic base: Acrylic material is delicate and thick and can be placed anywhere, such as hotels, restaurants, bars, dance halls, bedrooms, offices and study rooms.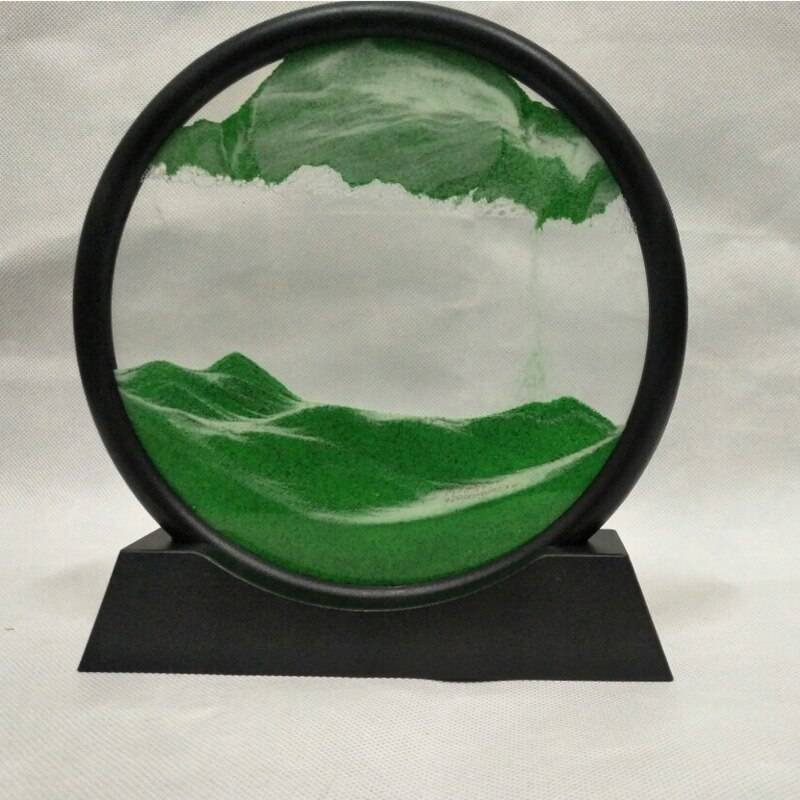 Specification:
Material: glass, acrylic, quicksand
Size: 18 × 19 × 4CM
Color: blue / brown / purple / wine red